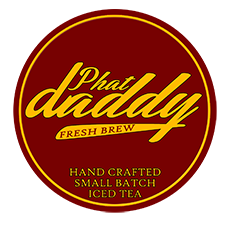 NorthJerseySports.com's coverage is sponsored by PhatDaddy Fresh Brew, hand-crafted, small batch, organic iced tea coming soon to a restaurant/retailer near you.
HILLSDALE - In a match in which they never trailed, Tenafly topped Pascack Valley, 2-0 (25-12, 25-15) on Tuesday afternoon.
"We worked really hard and it wasn't an easy game to win," said Tigers senior setter Ariel Melumad, who distributed 15 assists in the match. "I wasn't surprised we played like this because I know this team has great potential."
Tenafly grabbed an 8-3 lead in the first set but the Indians fought back to tie it, 8-8, thanks, in part, to kills by junior Nicole Perrone and sophomore Sabrina Hirsch and a service ace by freshman Taylor Grady.
The Tigers took the lead for good, 9-8, and led 11-9 when Tenafly senior Kelsey Koehler stepped to the service line and reeled off 10 consecutive service winners to boost the lead to 21-9.
Senior middle hitter Angelina Tapia closed out the first set 25-12 with a well-placed hard hit.
While Tapia is again the main go-to girl for scoring this season she has some help from junior Zuzanna (Susie) Buchnajzer, who began attending Tenafly High School this month. She and her family moved to NYC from Poland two years ago and they recently moved into town.
"Susie is the new girl on the team," Melumad said. "We are so happy to have her - she's an amazing addition to our team."
Buchnajzer contributed seven kills in the match as well as some energy and excitement.
"I thought we were going to play pretty well because of Susie who is an amazing player," said Tapia, who had a game-high eight kills. "She played club and I love playing with her. As we practiced with Susie and her sister Matylda we learned how awesome and empowering she is. It's really nice and it boosts our energy. It's really nice to see her on the court cheering and jumping around a lot. We didn't have that last year but now we're together and bonding now."
The Tigers jumped out to an 8-1 lead in the second set and Valley never got within more than six points of the lead the rest of the way.
Buchnajzer closed out the match with a thunderous kill.
"They're a really good team," Tapia said of Valley. "They won against River Dell. Now that we beat them our confidence is definitely up."
Tenafly improves to 3-1 , while Pascack Valley falls to 1-2 on the season.
"Our first match where we were all together was against River Dell last Wednesday," said Koehler. "It's less than a week later and they're starting to come together. It was nice to have a pretty complete game today. This was really special to have a game like this because we have a tough road the next week and a half."
"We just started working together," added Melumad. "This is one of the first games working together as a team. We came in as the underdog and we thought it was going to be a hard, challenging game. They're a really good team, hard working and their coach (Katlyn Lewis) is amazing. We've seen them play before and they're incredible."
TO BUY A COLLECTOR'S PRINT OF THIS STORY PLEASE VISIT 4-FeetGrafix.com.