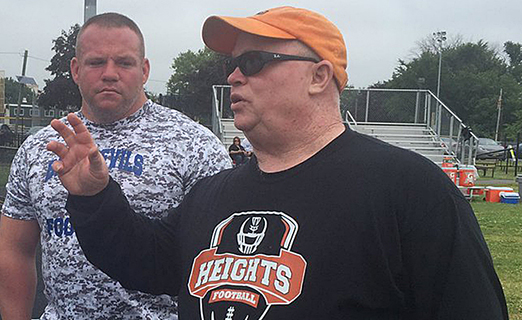 Barton's Best:Coaches of the Year & Miscellaneous Awards
It is time for Barton's Best: Coaches of the Year & Miscellaneous Awards. Hasbrouck Heights' Nick DelCalzo is on the list and so is the Doviak family, which gets a long-awaited shoutout from The Ballgame himself.
READ MORE
Barton's Best: Athletes of the year

David Estevez quickly established himself in his junior year as a leader who would do whatever it takes to help his teams to new heights.

Tenafly baseball had a resurgence this past spring as it qualified for both the Bergen County and North 1, Group 3 state tournament. Neither would have been possible if not for the efforts of the multi-talented Sujak.

With standout guard Leondre Washington transferring back to Teaneck it was not a question of how good Teaneck would be but more if the established Washington and the emerging James could co-exist in the backcourt.

Sebastian Varela has improved each year since bursting onto the New Jersey soccer landscape by scoring the game-winning goal in the Bergen County Tournament final as a freshman.

RUTHERFORD -- Rutherford freshman Jenna Rogers jumped right on the statewide track season.