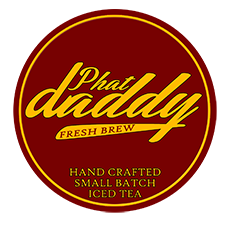 NorthJerseySports.com's coverage is sponsored by PhatDaddy Fresh Brew, hand-crafted, small batch, organic iced tea coming soon to a restaurant/retailer near you.
TENAFLY - Holy Angels fought back from a lackluster first set to defeat Tenafly, 2-1 (13-25, 26-24, 28-26) on Monday afternoon.
"We came in third at the NVD Section of the Old Tappan Tournament," said Angels senior setter Daniella Martinez. "And I wanted to bring that energy into this week. We're going against our biggest rival, IHA, this week and we need to keep our energy high up and keep our winning streak."
The Tigers dominated the first set as senior captain Angelina Tapia pounded six of her team-high 14 kills of the match. She broke a 2-2 tie with one of them and the Angels made 11 attack errors in the set.
"I think the first set we lacked a lot of energy and confidence in ourselves," said Angels senior Jalen Wynn. "I thought we were down and we really didn't play as we could. Our energy was definitely down so I think that led us into the second and third set. We really wanted to come out with more energy and more confidence in ourselves."
The Angels jumped out to a 12-7 lead in the second set, aided by a pair of service aces by Martinez and a pair of kills by Wynn.
"They blocked me in the first set," Wynn said, "and I wanted to mix up my shots a little bit and put them off their defense. I think I did a good job of that in the second and third sets."
Tenafly came back to tie the game, 12-12, after junior outside hitter Zuzanna Buchnajzer tallied four straight kills by blasting the ball to different open spots on the court.
The teams battled for the rest of the set as neither team led by more than two points. The Tigers earned a match point at 24-23 on another kill by Buchnajzer but Wynn tallied her seventh kill of the set to tie the game at 24 apiece.
Angels junior middle blocker Fallon Oddo set up a game point with a kill and when the Tigers sent a shot wide Holy Angels took the second set 26-24.
"We have this thing where I tell them, 'it's not about you - you're playing for the girl next to you, you're playing for the girl on the bench, we're doing this for each other,'" said Angels coach Colleen Surovich. "So if you're having a bad game you can't sink into yourself and say, 'I'm having a bad game, I'm not doing well.' You have to forget about that because other girls are depending on you. I think every once in awhile they need to be reminded of that."
The third game was another close one. Tapia broke a 2-2 tie and Tigers senior captain Lily Feingold followed with a service ace to give Tenafly a 4-2 lead.
Later, Angels sophomore outside hitter Alexa Watson tied the game at 5-5 with a kill. But two straight attack errors by the Angels gave the lead back to Tenafly. The Tigers maintained the lead through the middle of the set. Wynn tied the set 17-all with a kill and then again at 20-20. A block by junior opposite hitter Ciara Donegan gave the Angels the lead, 22-21, and Wynn followed with another kill.
But the Tigers came back with a kill by Buchnajzer and block by junior middle blocker Noa Ben-Air.
Tenafly got a match point at 24-23 on a cross-court blast by Buchnajzer but Wynn tied the game with a blast of her own. She finished with a game-high 19 kills in the match.
"We needed to stay focused on one point at a time and not rushing the game," said Wynn. "They came back with shots and staying poised and playing our game was really helpful in that third set. When we are down to game point against us all we have to do is go back to basics. Our passing was on point today and that helped us throughout the match."
"The passing was fantastic today," added Surovich. "That's something we have really been working on. When our passes aren't so great we can't effectively use our hitters, especially the middles. The passing was significantly on point today."
Holy Angels had a match point at 25-24, but a net violation tied the game. Angels senior Corey McLaughlin set up another match point with a kill but Buchnajzer saved the day with her 14th kill of the match.
"I think it's nerve wracking because the pressure is on," said Martinez, who distributed 31 assists in the match. "You need to shine and perform. Those big points kind of help you. It's the deciding factor of who is going to win. All of us serving at the line had to make sure that even if it's not our strongest serve at least get it in and let's fight for a point."
The Angels took the lead for good, 27-26 on an errant serve by the Tigers and won the match when a Tenafly kill attempt sailed long.
"We knew we wanted to win the second set and third set," said Martinez. "And we were like, ok guys we need to pull it together.' Jalen Wynn and I said to each other that we need to pull it together, we need to help the team, we need to keep each other up. A shout out to [senior] Angelina Busetto who was pumping me up for the entire match, saying, 'Dani we got this.' Encouraging our teammates helped us all win the game."
Holy Angels improved to 5-1 while Tenafly fell to 4-3. Feingold contributed seven digs and senior Ariel Melumad dished 24 assists for the Tigers. Senior libero Nicolette Martinez scooped 12 digs for the Angels.
"Had we lost this game," said Surovich, "we might have had a harder time working into Wednesday. Tenafly was amazing; their defense was spectacular. Playing against a strong team before we are up against another strong team is better than any practice we could have had."
"I think beating this team, a very good team, gives us confidence going forward," added Wynn. "We have IHA Wednesday and we need to use this to push ourselves for the next match."
TO BUY A COLLECTOR'S PRINT OF THIS STORY PLEASE VISIT 4-FeetGrafix.com.