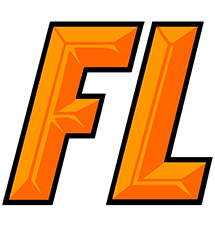 FORT LEE -- On Monday, October 8, the Fort Lee Board of Education voted to name Adam Shrager Fort Lee's head varsity boys basketball coach for the upcoming 2018-19 season. Shrager joins the Bridgemen after an extensive 20- year coaching career in Massachusetts, Florida and Texas. He takes over a program that finished 10-15 last year, 3-5 in division.
Fort Lee comes into the year after placing second in the Big North American division behind Dwight-Morrow whose 19-9 record, 8-0 in league play, brought the Maroon Raiders their final American division title before this year's realignment.
On the playing front, Shrager was a member of the 1991 Division II Massachusetts State boys basketball championship team and was a two-year letter winner in high school. Originally from Sharon, Massachusetts, Shrager graduated from Hofstra University and currently works as a history teacher at Fort Lee High School. On December 14, he will lead the Bridgemen in their season opener against the Dwight Morrow, at home, in what is now a crossover game.
When asked about his mission for the team this coming season, Shrager replied, "Our mission as a basketball program is to build leaders for life in the community, in the classroom and on the court through trust, love and commitment. It is through the process of preparing to win as a team with the emphasis on character as we prepare, that we hope to achieve the results of our mission."
---

Jordan Sarnoff is the Sports Information Director & Public Address Announcer at Fort Lee High School. He is also an NJSIAA Student Ambassador.
TO BUY A COLLECTOR'S PRINT OF THIS STORY PLEASE VISIT 4-FeetGrafix.com.